There are five types of diabetes in adults which have different physiological and genetic profiles. This has been suggested by a new research by Scandinavian researchers.
The study gathered data on 15,000 patients from across five cohorts in Sweden and Finland and identified five clusters of patients with diabetes using six types of measurements.
The researchers divided the disease three severe and two mild forms of disease.
One is corresponding to type 1 diabetes and the remaining four representing subtypes of type 2 diabetes.
The study has been published in the Lancet Diabetes & Endocrinology on March 1.
Early treatment for diabetes is crucial to prevent life-shortening complications. More accurately diagnosing diabetes could give us valuable insights into how it will develop over time, allowing us to predict and treat complications before they develop.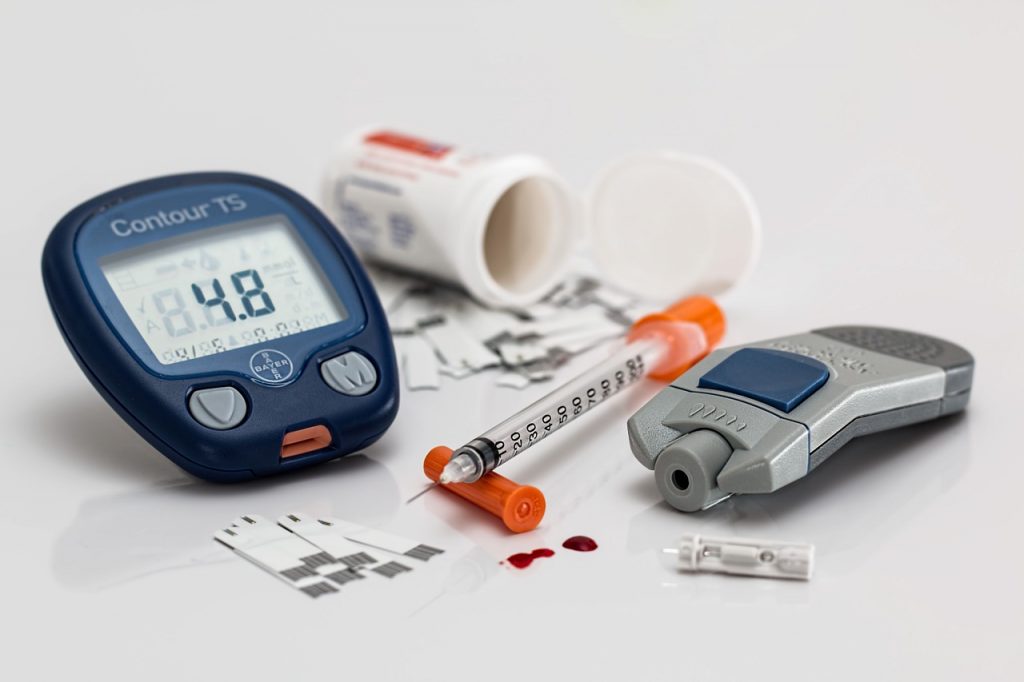 Current Classification of Diabetes
Diabetes is currently classified as type 1 diabetes, type 2 diabetes. This classification is based on the presence or absence, respectively, of autoantibodies against pancreatic beta-cell antigens and younger age.
75% to 85% of patients are identified as having type 2 diabetes.
Type I diabetes most often appears in childhood. In this the body cannot make insulin and occurs because the body's immune system attacks the cells in the pancreas that make insulin.
In Type 2 diabetes, the body does not make or use insulin well and there is insulin resistance which means the cells do not respond to insulin.
The condition is often found in middle-age or older adults and is thought to be related to lifestyle factors and obesity.
Other less common types are latent autoimmune diabetes in adults (LADA), maturity-onset diabetes in the young (MODY), and secondary diabetes.
Secondary diabetes is a condition is also known as diabetes of the exocrine pancreas. It it occurs as a result of a well-recognized disease process that does not alter insulin secretion directly and independently.
In contrast, patients with type 1 or 2 diabetes have normal exocrine pancreatic function.
Secondary diabetes was labeled as type 3c diabetes some times back.
Secondary diabetes has not been considered in the present study.
The Present Study
The aim of the present study was to establish a more refined diabetes classification that could allow individualized treatment and identify patients at diagnosis and at risk of complications.
The data was gathered from following cohorts
Swedish All New Diabetics in Scania (ANDIS)
Scania Diabetes Registry (SDR)
All New Diabetics in Uppsala (ANDIU)
Diabetes Registry Vaasa (DIREVA)
Malmö Diet and Cancer Cardiovascular Arm (MDC-CVA).
People were clustered according to 6 main characteristics:
Age at diagnosis
Body mass index (BMI)
Glycated haemoglobin (HbA1c)*
Function of the insulin-producing cells of the pancreas
Level of insulin resistance – a measurement of how effectively, if at all, cells respond to insulin
Presence of glutamate decarboxylase antibodies (GADA)**
*a long-term indication of blood sugar control
**GADAs are antibodies linked with what is known as late-onset autoimmune diabetes (LADA) which is often mistaken for type 2 diabetes because of its similar symptoms, but it needs to be treated in the same way as type 1 diabetes.
The information on DNA and blood chemistry was only from ANDIS.
The analysis revealed the presence of five clusters of diabetes with similar distributions in men and women.
The five types of diabetes suggested are
Cluster 1 – Severe Autoimmune Diabetes (SAID) [6.4%]
This form is similar to type 1 diabetes. The diease has an early onset and people when diagnosed were not overweight. The BMI was relatively low BMI and there was poor metabolic control
Insulin deficiency (impaired insulin production) was present. Patients were found positive for GADA.
The disease corresponds with type 1 diabetes and LADA. High HbA1c levels were found.
Cluster 2 – Severe Insulin-Deficient Diabetes (SIDD) [17.5%]
This cluster is similar to cluster 1 but is not positive for GADA. It is associated with high levels of HbA1c.
This type is associated with highest incidence of retinopathy
It is thought that but people in this group may have a deficiency in the cells that produce insulin.
Cluster 3 – Severe insulin-resistant diabetes [15%]
It is found in people who were overweight and had high insulin resistance. Their bodies were maling insulin but body cells were not responding to it.
It is associated with highest incidence of nephropathy.
Cluster 4 – Mild Obesity Related Diabetes [21%]
This occurred in people who had a milder form of the disease. These patients did not have metabolic problems as in cluster 3, and they tended to be obese. 21% constituted this cluster.
Obesity, younger age, not insulin resistant are features.
Cluster 5 – Mild Age-related Diabetes [39%]
This form was similar to cluster 4, but the people were older at their age of diagnosis. They had modest metabolic alterations.
This was the most common form of diabetes, affecting about 40 percent of people in the study.
Siginificance of the Study
With this differentiation, it becomes easier to predict the probable course the disease will take, identify the risk factors for particular cluster and devise the precise treatment.
For example people in cluster 3 had the highest risk of kidney disease, while people in cluster 2 had the highest risk of retinopathy, another complication of diabetes that can cause vision loss.
Clusters 2 and 3 are both severe forms of diabetes that were "masked within type 2 diabetes," the researchers said. People in these clusters may benefit from aggressive treatment to prevent diabetes complications, the authors said.
Improving diagnoses
Right now, the algorithm for treating type 2 diabetes is simple one size fits all approach.
Patients are often started on a drug called metformin, and other drugs are added if it doesn't work, she said. But recognizing subtypes might help doctors more specifically choose a first, second or third medication for their patients, she said.
The study does not evaluate the causation though. The researchers noted that their study cannot confirm whether all five clusters of diabetes have different causes or whether people's classification might change over time, so future studies should look at these questions. Furhter refinement of clusters could be done using other measures, such as genetic markers or blood pressure measurements..
clusters 1 and 2 had substantially higher HbA1c levels than the other clusters, which persisted throughout follow-up.
Patients in clusters 1 and 2 were also more likely to have ketoacidosis at diagnosis, of which HbA1cwas the strongest predictor.
Metformin use was highest in cluster 2 and lowest in clusters 1 and 3. Kidney function and adverse reactions did not have a major effect on metformin use.
Cluster 3 was at highest risk of developing chronic disease.This cluster also had a higher risk of diabetic nephropathy and macroalbuminuria than other patients. Patients in cluster 3 also had a substantially higher risk of end-stage renal disease.
Diabetic retinopathy was more common in cluster 2.
The team also believe the clusters they identified "can easily be applied to both existing diabetes.
The present treatment guidelines are based on development of poor metabolic control when it but it is still not predicatbale as who would need the intensified treatment.
The present study moves provides more clinically useful classification and a tool for precise diagnosis and treatment.
However, the diagnosis and management of diabetes isn't going to change overnight. Further research is needed to see whether these 5 clusters hold true for non-Scandinavian populations.
new classification could be very useful, but stressed that the researchers aren't suggesting getting rid of type 1 and type 2 diagnoses. Rather, they are suggesting that there are subtypes.